Some kind words from our 875+ Baltimore tennis players
(64,250 + nationwide)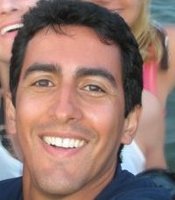 Member Since 09/13/09
It is a really nice way to get to know new people; to practice and play tennis.
M. Osorio
TennisBaltimore
Member Since 03/23/12
The league is really attracting some good players! I have learned a lot about myself and my game. You are running an excellent organization and I will continue to spread the good word.
J. Morstein
TennisBaltimore